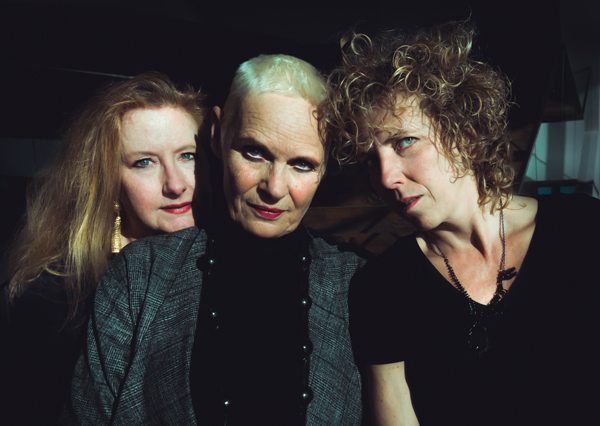 (c) Francesca Patella
Picatrix: Frigus Mundi
Greetje Bijma, Mary Oliver and Nora Mulder form a seemingly impossible ensemble, whose concerts are marvelous adventures. We can hear the clean, lightly classical sounds, coming from the grand piano, grating against the viola's screeching eruptions and wonderful jazz ballads segueing into dark throat singing. Piano strings growl, the viola snarls and vocals are vibrating in the highest or the lowest register; all of this with an added sense of drama.
This highly original trio, which made its debut at the festival Le Guess Who? (2017), feels at home at many different stages, thanks to its flexibility and the constant excitement of the unexpected. In their nimbleness the musicians can adapt to any kind of situation – or they may choose not to.
Nora Mulder (piano) is known for her performances of contemporary classical music, improvised music and absurdist sound installations. Mary Oliver (violin, viola, hardanger fiddle) can boast of a large oeuvre in both composed and improvised musics, and is a member of the Instant Composer Pool Orchestra. Greetje Bijma is one of the best-known female vocalists and voice artists in The Netherlands, and was the first woman to be awarded the major Dutch jazz award, the Boy Edgar Prize.